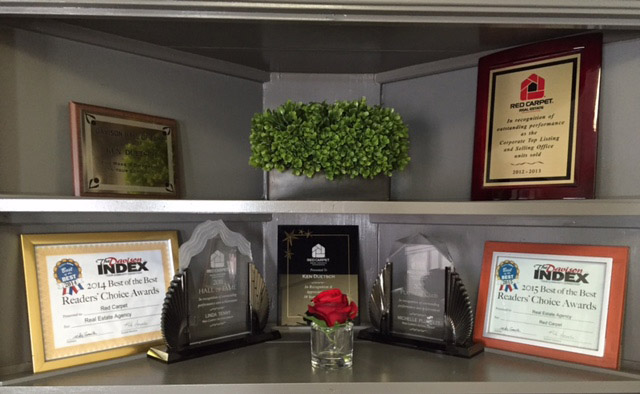 Our President, Kenneth R. Duetsch, has been licensed for almost 50 years in our industry. He has been the original, sole owner/broker since our inception in September, 1988. He brings with him a high level of professionalism with the award of not one, but two "Realtor of the Year" nominations from his peers.
Red Carpet Action Group Realtor®
is a member of the East Central Association of Realtors (ECAR) and its Multiple Listing Service (MLS), the Michigan Association of Realtors (MAR) and the National Association of Realtors (NAR). We have also been voted the "Best of the Best" real estate firm for five years running by the Davison community. We show our support by sponsoring or being a part of events like Davison's Pumpkin Festival and their Festival of Flags. We are also a member of the local Chamber of Commerce, Optimists and Gideons International. Mr. Duetsch has also served as Mayor of Davison.
Red Carpet real estate is one of the oldest franchise real estate organizations in the world. It was founded in 1966 by real estate pioneers who had a vision of providing the best and most complete real estate services worldwide. Each office is independently owned and operated, giving each broker/owner complete control and incentive over productivity.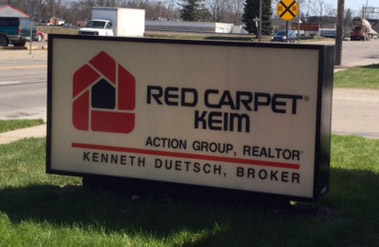 The corporate flag/logo is RED. This is significant. RED is in our name, RED is our energy and RED is our sign of action. Our historic success in the last 28 years is easily defined by our name - Red Carpet, because we are committed to giving the Red Carpet treatment to every detail, every transaction, every client, every time. We're proud to be called Red Carpet. It's our way of saying we're happy to serve you.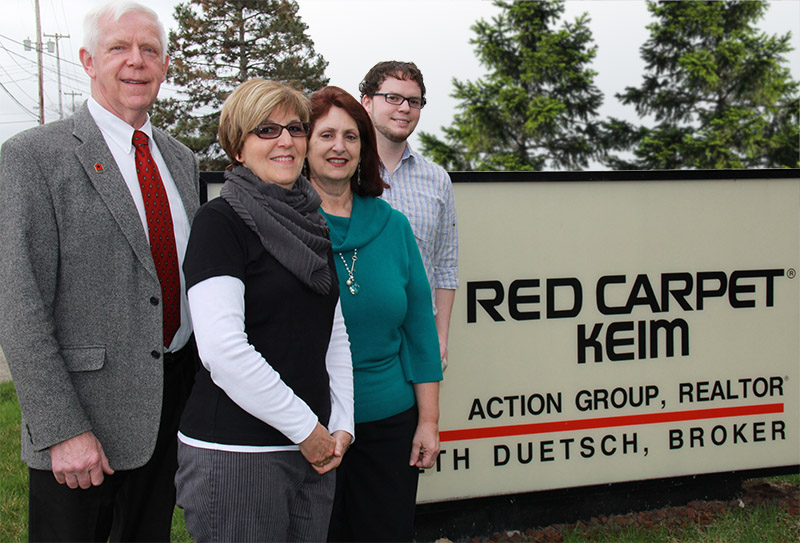 Over the years we have created great client loyalty through our extraordinary service and our singular commitment to handling all the details, allowing our clients to concentrate on the task of getting their family moved. Red Carpet will carefully guide you through every step of buying or selling your home (or any type of real estate transaction). We know we can because for 28 years we have worked our magic for thousands of satisfied customers.At Red Carpet we make sure every sales representative is a thoroughly trained marketing professional equipped with business know-how, efficient negotiating skills and impressive client sensitivity.
Every Red Carpet Action Group sales representative is supported by a team of experienced brokers (we have 4 on site!) who are ready to answer questions and provide guidance every step of the way. Put your trust in us and we promise to put all of our Red Carpet resources to work for you!